SESSION WORK: Paris Fashion Week SS18 – Haute Couture
The first quarter of 2018 has been extremely exciting and fashion focused for Nails by Mets. I have spent a lot of time travelling with my session work and in January I travelled to Paris for Paris Fashion Week Haute Couture. I had the absolute pleasure of working as part of Marian Newman's amazing, award winning nail team for the Maison Margiela Spring/Summer 2018 'Artisanal' show.
The Maison Margiela shows are renowned for having a fabulous creative team and the looks are phenomenal. Holographic illusions, reflective prism designs, two-toned and multi-toned metallics, bright colour and gold/silver metallic and glitter details.. wow!
The nails for the show were kept clean and natural but as you can imagine, I took a LOT of nailspiration from the show. Here are a few of my favourite looks and nail look suggestions.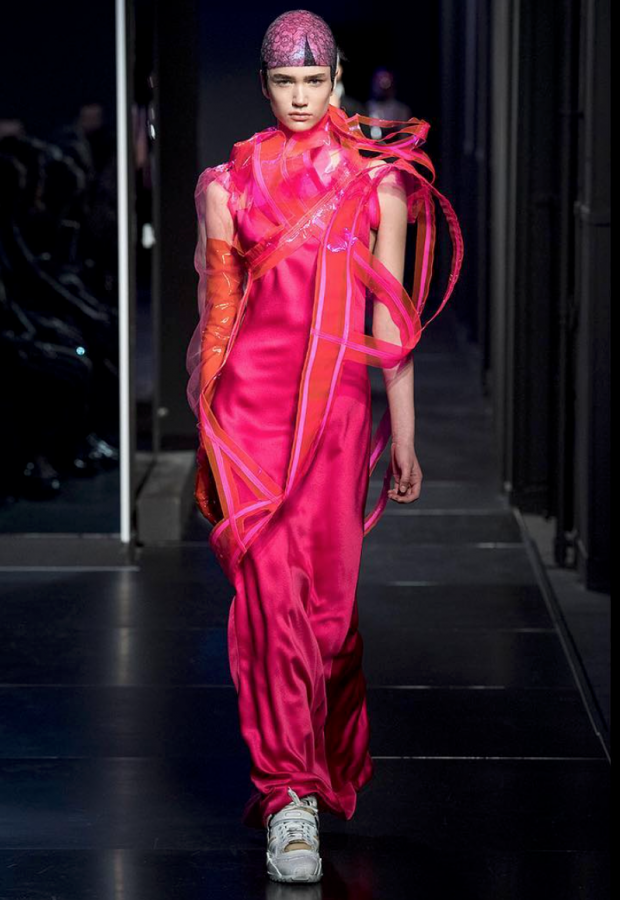 This beautiful pink satin dress with orange glove caught my eye. As most of my clients know I love bright colours, including nails. Get the look with Gelish Tiki Tiki Laranga & Shake It Til You Samba – a fabulous neon orange & pink combo!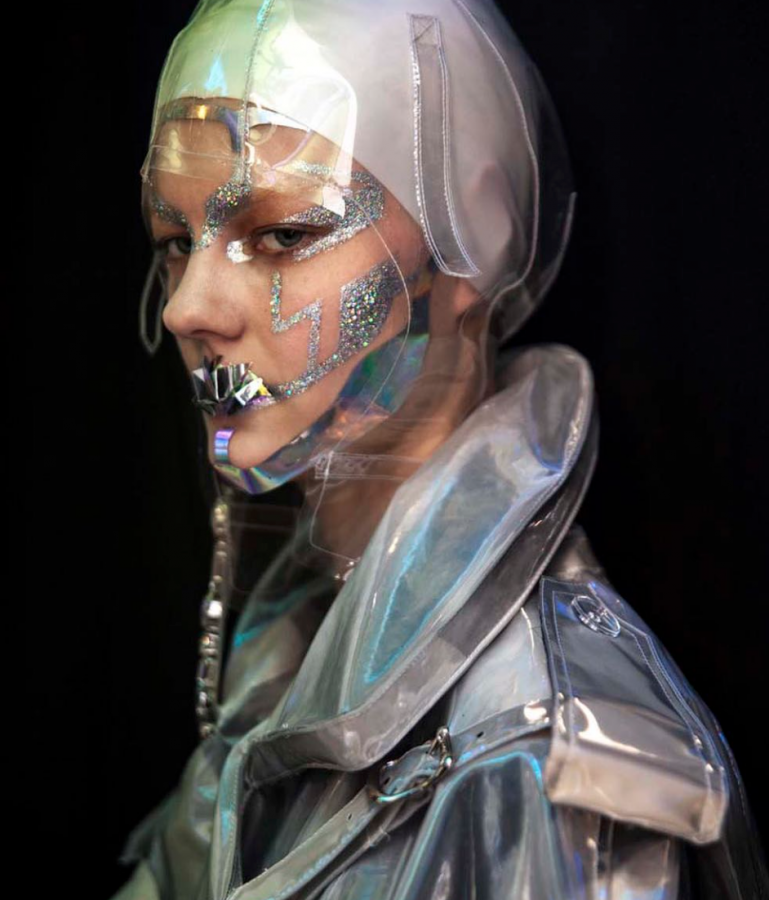 Amazing, reflective silver & mirror shine details ruled the runway. Again, I'm a huge fan of metallics and you can easily get the nail look with Minx Silver Lightning design OR silver chrome pigment with your usual Gelish® or CND™ SHELLAC™ nail service. Opt for a glitter upgrade, if you want the more sparkly silver or holographic silver look!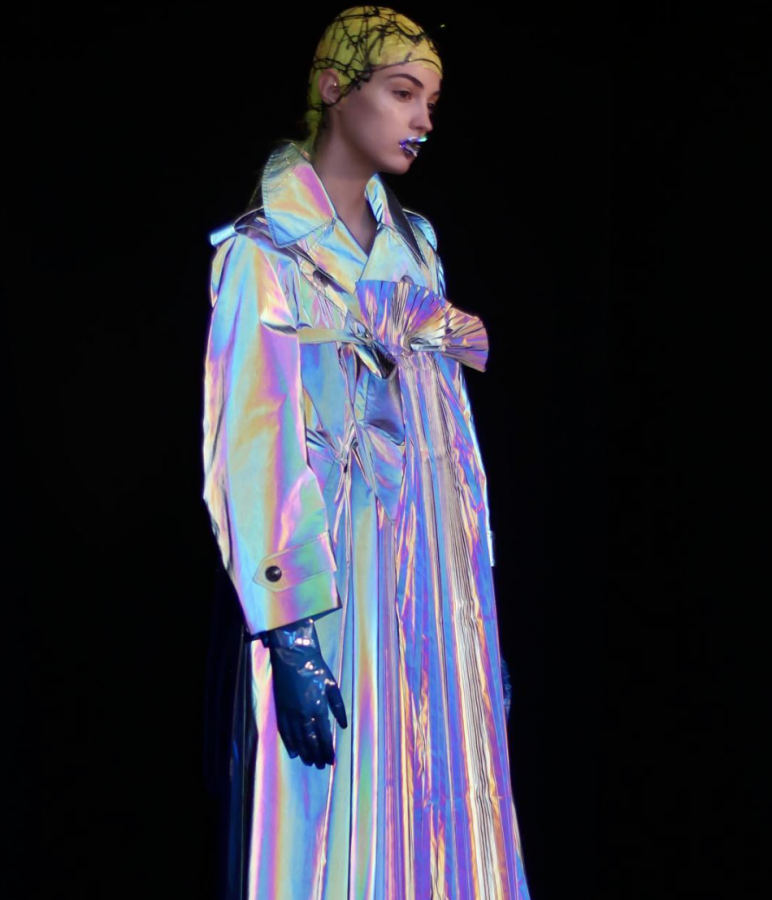 Top of my lust list is this incredible holographic coat! For a gorgeous nail look, I would recommend opting for slices of this holographic colour over a neutral or clear base – request a "Shattered Glass" manicure OR opt for a full coverage holographic chrome upgrade to your Gelish® or CND™ SHELLAC™.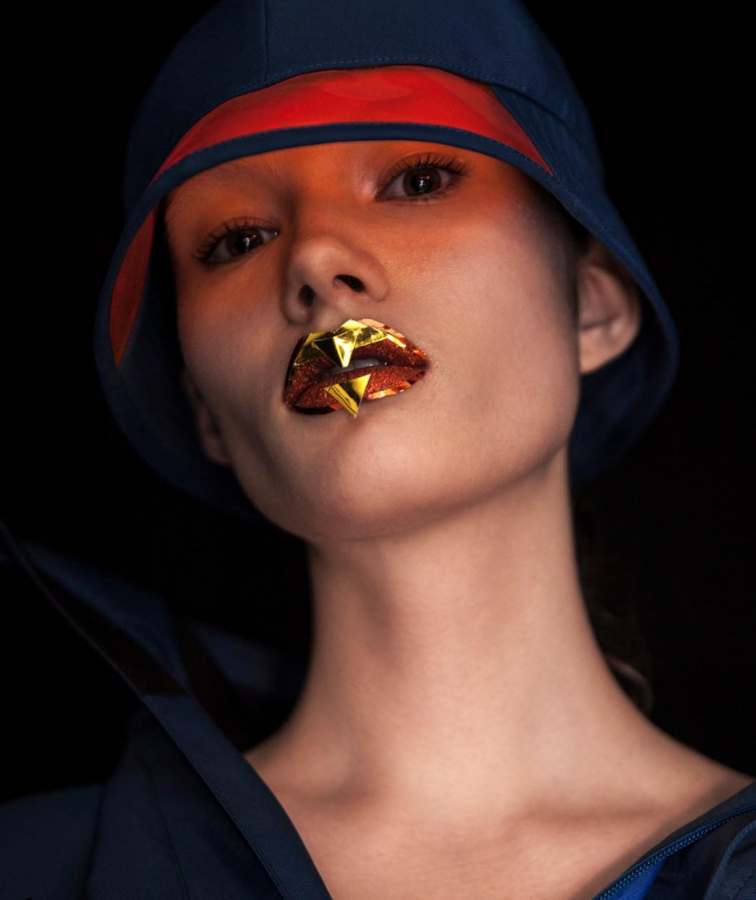 The orange-red glitter plus metallic border, the gold detail…! I have so much nailspiration from this beauty look! Opt for an orange-red glitter nail with gold triangle studs OR Minx Red Lightning design OR Minx Golden Lightning design OR a red and gold chrome manicure… I told you, the nail designs and opportunities are endless!
I'll be recreating some of the designs mentioned on the Nails by Mets Instagram page so make sure you're following and keep your eyes peeled!
Big thanks to Marian Newman for having me as part of her team.
~ Mets
Image source: Maison Margiela Instagram. Designer: John Galliano | Make-up: Pat McGrath | Hair: Eugene Souleimen | Nails: Marian Newman
SaveSaveSaveSaveSaveSave
Comments