Originally published April 2018. Last updated May 2022
Congratulations! You've invested time and money into a flawless manicure and/or pedicure and they're looking great but now, it's over to you to, to maintain your nail service and healthy nails.
Here's are a few things Nails by Mets founder, Metta Francis, recommends you do, to keep your nails looking fabulous:
1. Oil, oil and more oil!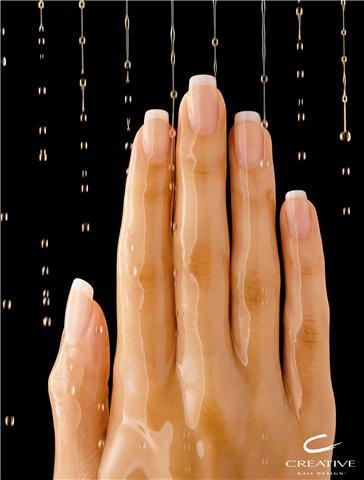 Image credit: CND/Creative. Nail design
Using cuticle oil twice daily will help to keep your nail coating flexible and keep your nails, cuticle and surrounding skin nice and hydrated. Why is it important to do this? Because without the moisture, your nails can become dry and brittle, making them more at risk of breaking and peeling. If your natural nail peels or breaks, your flawless manicure or pedicure will follow suit. If your nail coating (nail polish, CND™ SHELLAC™, Gelish, gel polish or nail enhancement) becomes hard and rigid, it's also more likely to chip. Cuticle oil is also a great way to keep your nails looking lovely and shiny!
Nails by Mets recommends a number cuticle oils including:
Simply apply/brush on a small amount of oil onto the base of your nails and massage in all over the nails/nail coating and into the surrounding skin. Don't forget your toenails! If you're struggling to remember to apply cuticle oil, leave it beside your toothbrush or usual daily ritual products or pop it in your bag for when you're on the go.
The only time you shouldn't apply too much oil is when your gel polish/nail coating is lifting – getting oil under any lifted product is going to make it lossen and lift even more.
Check out more recommended cuticle care products here.
2. Gloves are a manicure's best friend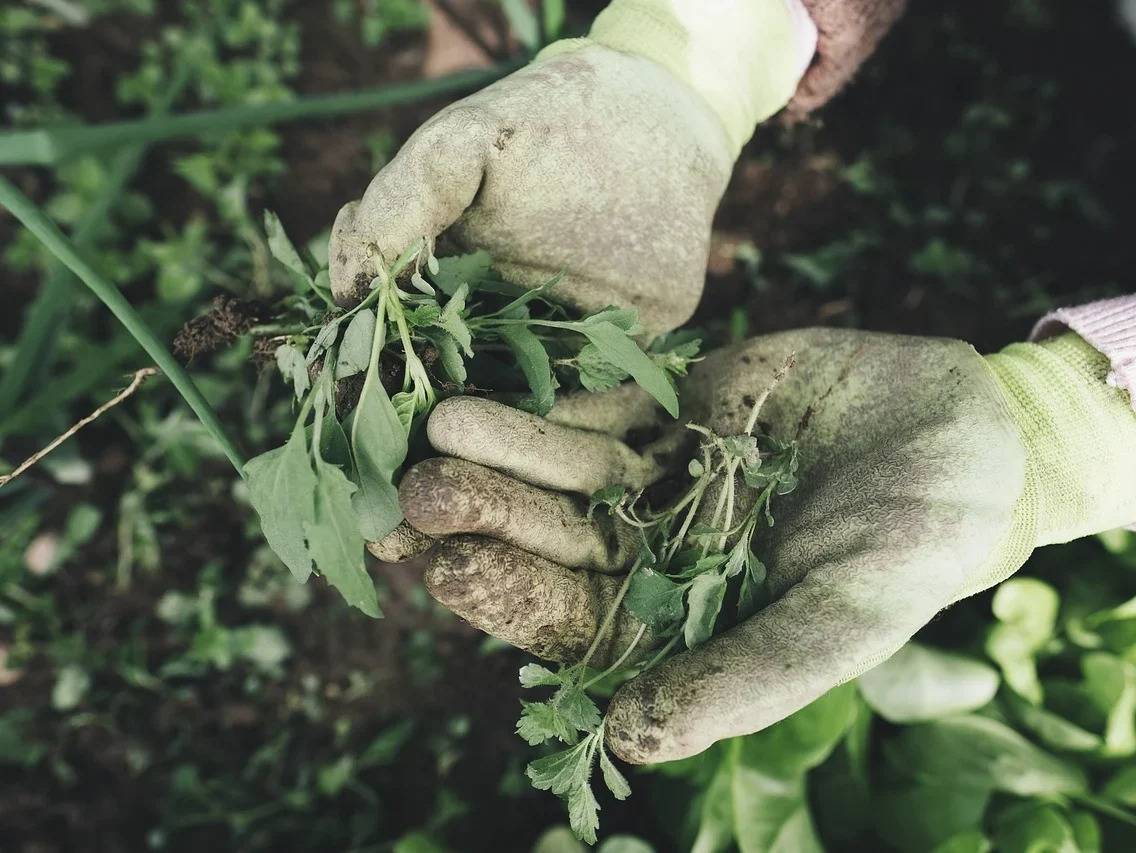 They're not pretty but trust me, a pair of Marigold gloves will help protect your manicure. If you're going to be using chemicals, do some gardening or car maintenance etc, the best thing to do is wear a pair of gloves. Think about it: washing up liquid, bleach, cleaning products, detergent are all designed to strip and break down dirt and fat/grease. The same applies to your nail colour/coating. Not only will wearing gloves protect your manicure but it will also protect your skin and hands and prevent you from building up a sensitivity or allergic reaction to these products. Getting cleaning products and chemicals on your nails, coupled with prolonged water contact with water (see no.3 below) can cause your nail coating to discolour, lift and chip.
Similarly, indulging in anything hands on like DIY, gardening or car maintenance etc can cause damage to your nail coatings/nails. Wear gloves and be careful, especially if you have longer nails – you don't want to accidentally bang and break a nail.
Want to make cleaning a treat? Try this mini moisturising treatment under your cleaning gloves. Massage a rich moisturiser like Luxury Dadi'Oil Lotion and Dadi'Oil into hands and nails, and pop on a pair of cotton gloves. Then put on your Marigolds! Whilst you clean, the moisturiser and oil will warm up and deeply penetrate your skin and nails! Win-win!
3. Prolonged water contact can cause problems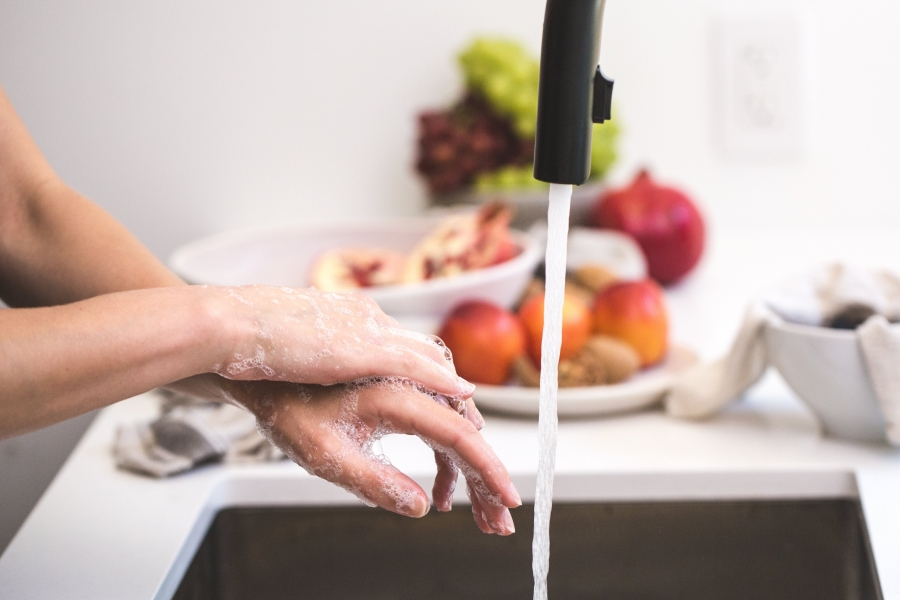 Ever wondered why people who constantly wash their hands or have their hands in water say their nail polish doesn't last? It's because your nails are like sponges – they soak up water like there's no tomorrow and expand. When dry, they contract back to their normal state. All of this expanding and contracting will affect your nail coating and can cause chipping, or cause them to lift, especially if water gets trapped between the nail coatingand natural nail.
What can be done to prevent this? As mentioned previously, use gloves where possible and where it isn't possible (e.g. hand washing, bathing yourself/children etc), apply cuticle oils to your nails to slow down the rate at which water can absorbed into the nail. Avoid soaking your hands in the bath. Keep your hands moisturised and reapply cream and oils after washing.
When washing your hair, we recommend using a scalp massaging to massage shampoo/conditioner into the hair, rather than the fingertips. This prevents getting your hair caught under your gel polish/nail coating which can happen once your nails have started to grow out.
Washing your hands and using hand sanitiser frequently can also affect the longevity of your manicure and can also cause dryness to your skin, nails and cuticle.
If there's no way you can avoid prolonged water contact, be aware that your manicure is less likely to last the full recommended time.
4. Protect yourself from self-tan, hair dye & make-up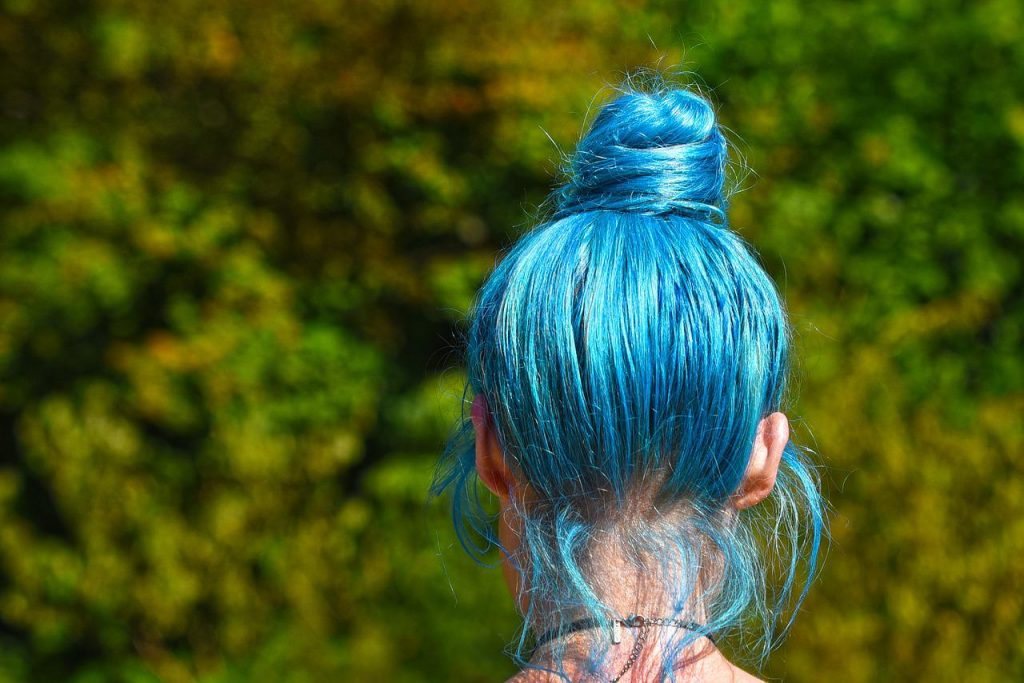 Nail polish, CND™ SHELLAC™ and gel polish are extremely porous products that can easily be stained from self-tanning products, hair dye and make-up. Create a protective barrier over your nails by applying a layer of nail/cuticle oil over them and again, use gloves where possible! If you do get any product on your nails, wipe and wash off immediately.
5. Eating with your hands? Be careful!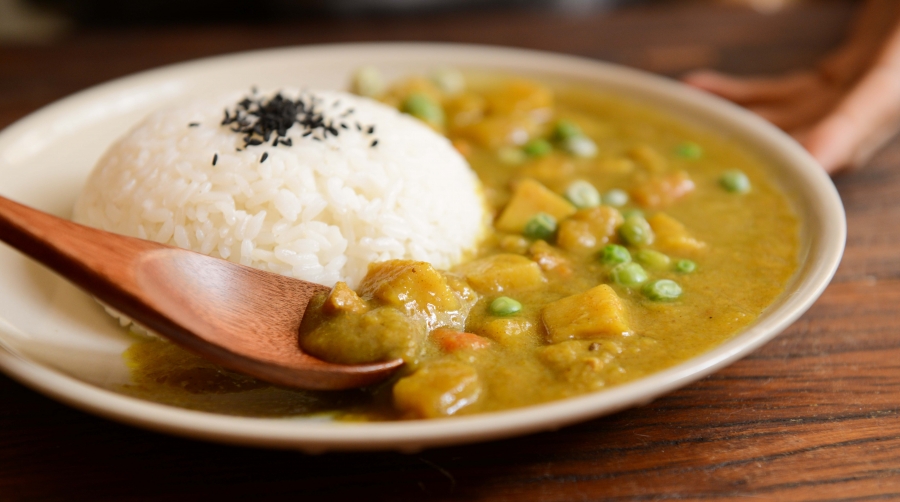 Love a curry and enjoy eating the authentic way (with hands)? Be careful! As mentioned, nail coatings are extremely porous and the spices can very easily turn the tips of your nails a lovely curry colour! Use a spoon to avoid this from happening and to prolong your fresh manicure.
6. Holiday essentials can ruin a holiday!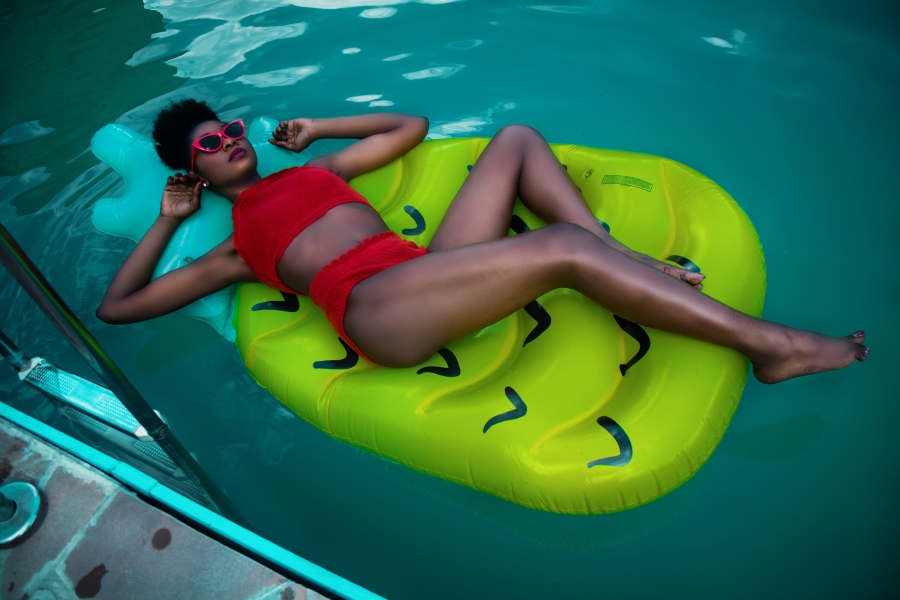 Suncreams, insect repellant, chlorine and the sun can all cause product breakdown with Nail polish, CND™ SHELLAC™ and Gelish causing your nails to potentially fade, chip or lift. Don't forget the sun can bleach your hair – same with your nail colour! The bleaching effects are further intensified when your nails come into contact with chlorine so make sure you wipe your nails post swimming with a towel. DEET, a chemical commonly found in tropical strength insect repellant is a culprit of lifting – avoid by wiping your nails clean if you accidentally get it on your nails.
7. Your favourite pair of jeans may also be your enemy!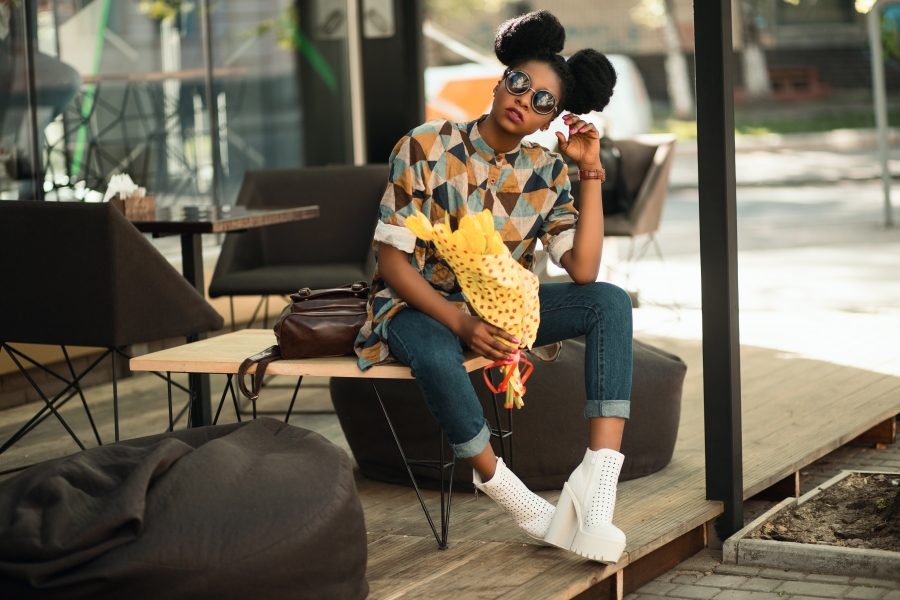 Yes, you read that correctly. Your favourite dark pair of jeans could be rubbing off on your nails and causing them to discolour. In fact, any type of dark clothing could cause this. Just be extra careful and avoid putting your hands in your jean pockets or rubbing your nails on demin (and other dyed clothing) – especially if wearing very light shades.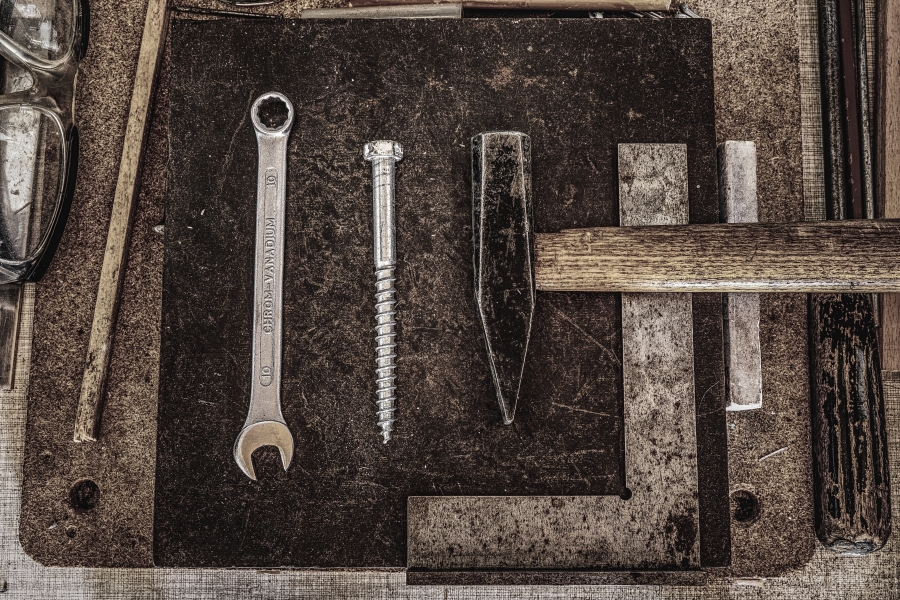 8. Jewels, not tools
Be aware and careful with your nails. Everyday tasks can easily snag and catch your nails, including opening canned drinks, opening a package, trying to attach a keyring to your keys etc. DIY, gardening, fixing the car and more heavy duty activities can also cause issues. If your job or lifestyle causes your nails to break frequently then opt for a shorter, more suitable style. Short can still be chic!
9. Keeping up with the maintenance!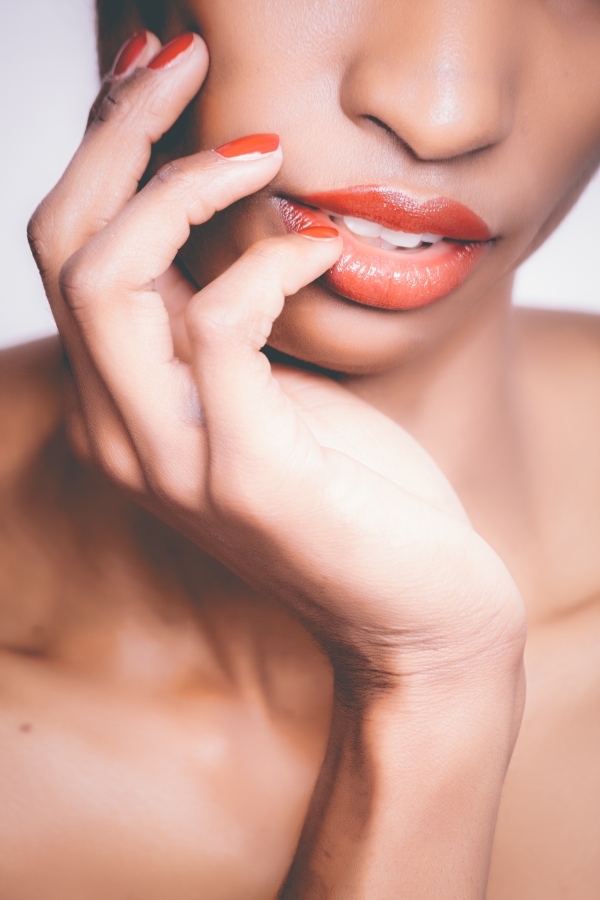 Regular manicure and pedicure appointments are highly recommended to maintain healthy nails. Leaving your CND™ SHELLAC™ / gel manicure any longer than every 2-3 weeks can result in a higher chance of lifting and peeling. For nail enhancement / extensions, 3 weekly maintenance appointments are recommended to avoid your enhancements from becoming inbalanced. As they start to grow out, they become heavier towards the tips of your nails and the stress area moves to the middle of your nail. Catching your nails, banging them when they are at this stage means they are more like likely to break and cause pain right across the nail bed – OUCH! For pedicures, we recommend monthly appointments to help maintain healthy feet/toenails. Foot aftercare is equally important and you can shop Nails by Mets recommended products here. For those who want to keep their nails free of polish for whatever reason (e.g. work, medical), Nails by Mets retails a wonderful Hydration Duo Kit to help maintain strong, healthy natural nails.
10. Not a miracle cure
Don't forget, nail polish is temporarily and will usually last a few days, up to 7 days. Whilst CND™ SHELLAC™ and gel polish are longer lasting (unto 14 days and 21 days), they're not miracle products and rely on you to follow the correct aftercare advice. Nail enhancements (CND Plexigel, Gel-On Xtensions) tend to be more durable and longer lasting (3-4 weeks), however they are not fail safe products again and must be looked after with care and maintained regularly.
Enjoy your lovely new nails!
Did this help? If you have any questions, please feel free to message +44 75 3939 3225 (Whatsapp/iMessage) or email info@nailsbymets.com
SaveSave
SaveSave
SaveSaveSaveSaveSaveSaveSaveSaveSaveSaveSaveSave
SaveSaveSaveSave
SaveSave