NAILS BY METS often receives enquiries for corporate events and employee incentives. Whilst manicures and nail art may not be the first activity that springs to mind when arranging a corporate away day or winners summit, a series of recent corporate events for Indian paint company, Asian Paints is a great example of why a pop-up nail bar may just be what your event is missing!
Each year, Asian Paints rewards its highest achievers and top salespeople with an international corporate away trip.  One of the selected destinations this year was the United Kingdom and employees and their partners/families were flown all the way from India to our wonderful shores.
As part of the corporate away trip, employees were treated to an Asian Paints team building day and festival in Atherstone, West Midlands.  As part of the festival, NAILS BY METS were hired to provide a pop-up nail bar to offer guests manicures and colourful nail art.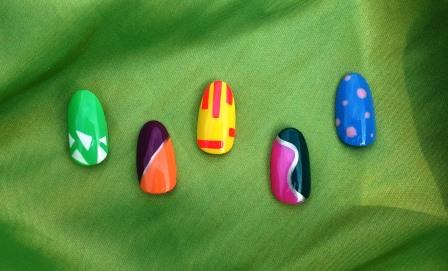 Colourful nail designs created by NAILS BY METS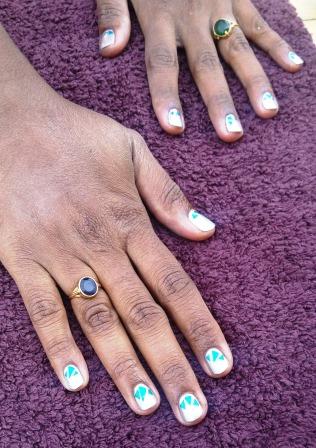 Mobile nail art manicure by NAILS BY METS
Whilst the main demographic of Asian Paint employees were males, almost all were accompanied by female partners and daughters.  Because of this, The NAILS BY METS pop-up nail bar was a complete success, with back to back manicures each day – a lot of the female attendees did not participate in the activities and the manicures were a lovely, pampering touch. We did however have a lot of male interest also and carried out male grooming.
NAILS BY METS provided Asian Paints with nail artists for 3 different occasions during the month of May.  Demand for the pop-up nail bar was so high that we were asked to provide additional nail artists to fulfil an anticipated increase in demand for the second and third event.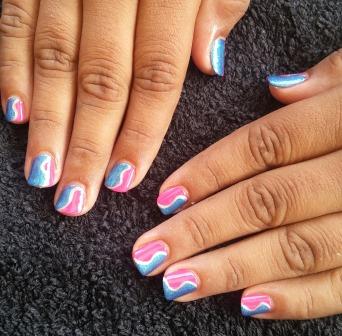 If you are planning your next corporate event, why not consider a pop-up NAILS BY METS nail bar? It's a great way to treat employees and a great way to keep partners entertained and pampered, especially when they may not know many people – it's a great icebreaker!
NAILS BY METS can usually fulfil any request, no matter how big or small! As seen in this case study, location is not an obstacle either and the NAILS BY METS team can travel nationwide and internationally for assignments.  Contact us today for further information.
Mets