The Cosmo Blog Awards 2015 took place at the beautiful One Marylebone on Thursday 19th November. The NAILS BY METS team were on hand to give nominees, winners and guests express nail art manicures using Barry M's Sunsent Nail Paint range.  Having used this range a lot, I can honestly say they are fab! With no base coat required they are a joy to paint with, especially at busy events when we have to paint as many manicures as possible!
I designed 4 classic nail art looks for the event using autumn/winter shades.  The triangle design (right) was hands down the most popular of the night: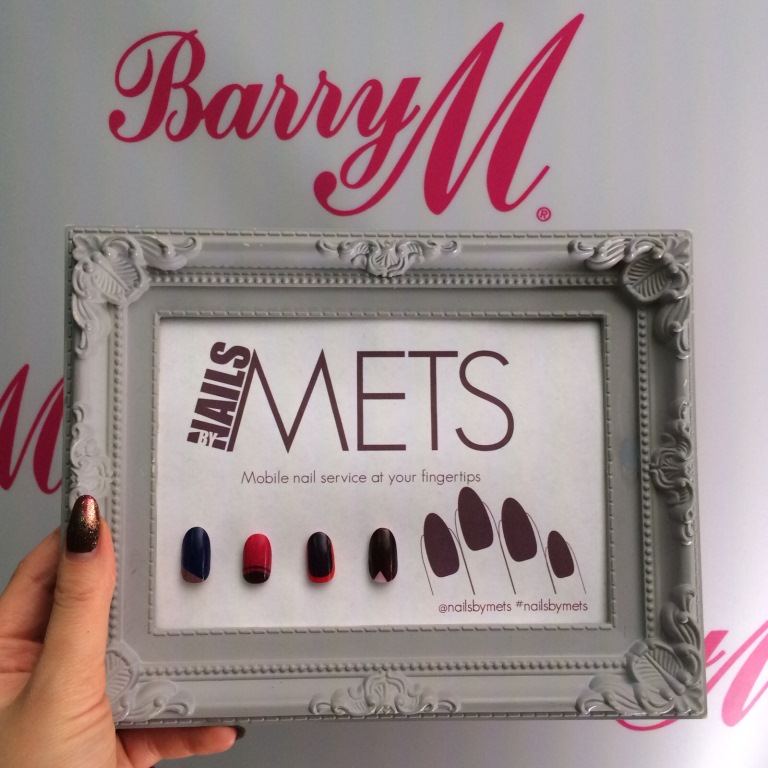 I painted accent triangle manicures for Bianca from Pretty Hungry (who was wearing a very gorgeous purple gradient Guess dress) and Claire from Twins That Travel (who was also rocking a gorgeous purple/blue embellished number). Both lovely ladies went on to win awards in their categories – big congratulations!
We also had the pleasure of giving this gorgeous group of Cosmopolitan Magazine competition winners manicures: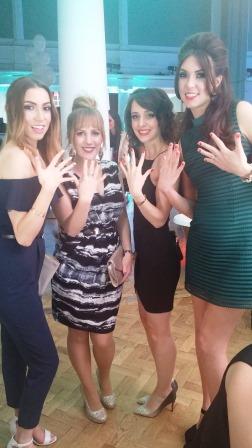 Congratulations to all finalists and winners from the NAILS BY METS team!
Click here to watch a video from the night and see if you can spot the NAILS BY METS team!
Thank you to Barry M and Cosmopolitan for asking us to be a part of the Cosmo Blog of the Year Awards.
If you'd like to book the NAILS BY METS team for your next event, get in contact here.
Mets.