Mobile Manicures & My Little Pony Nail Art in London
Nails by Mets recently had the opportunity to provide the press with exclusive My Little Pony nail art designs to promote the "My Magical Princess Twilight Sparkle" My Little Pony toy and other Christmas releases.
The client brief was to create six My Little Pony nail designs – the Mane 6 characters from the My Little Pony Movie plus Songbird, singer Sia's character. Using IZ Beauty of London nail polishes, lead nail artist and technician Metta Francis, created the following nail art menu: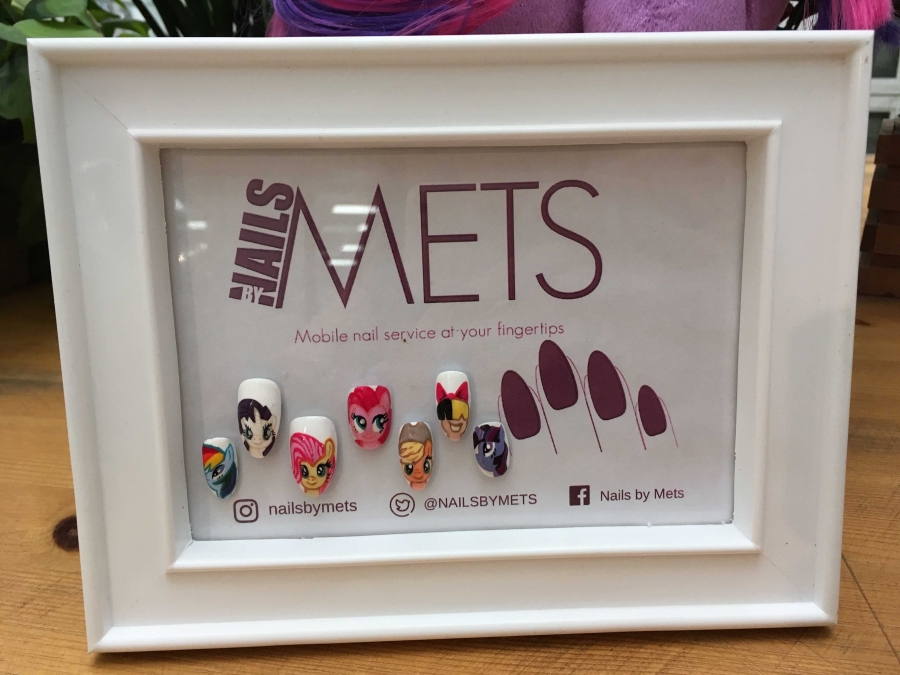 Each design was carefully considered and hand painted to provide a realistic image of each My Little Pony character.
Throughout the day, Metta visited various magazine houses with Bite Global to provide journalists with express manicures, My Little Pony nail art accents, My Little Pony cupcakes and of course introduce them to Princess Twilight Sparkle. Below are a few images from the day: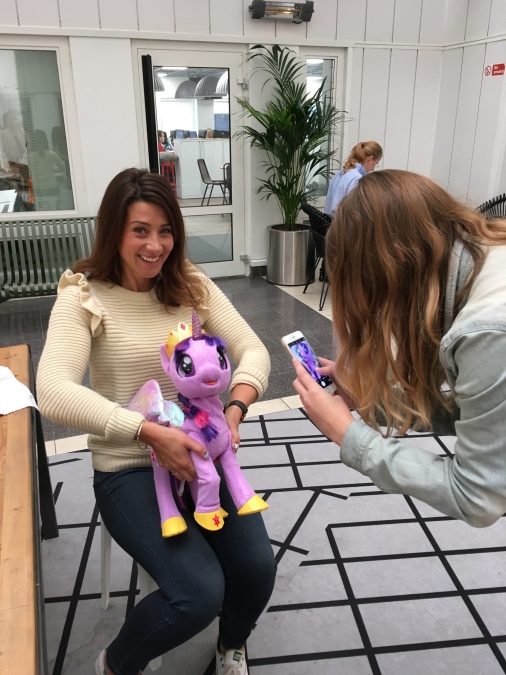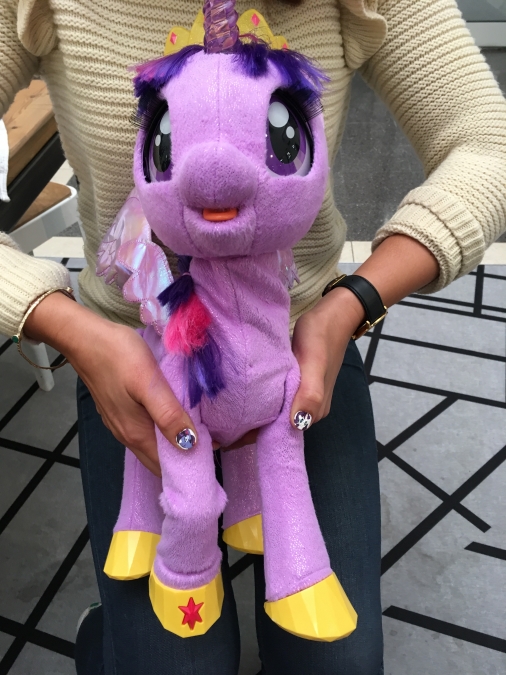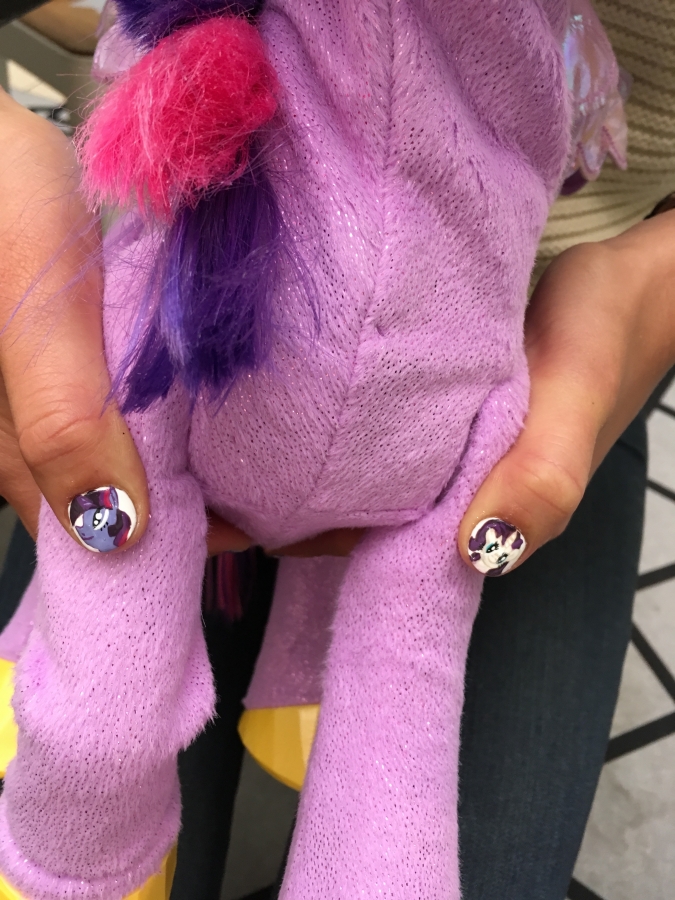 My Little Pony nail art at Look Magazine, London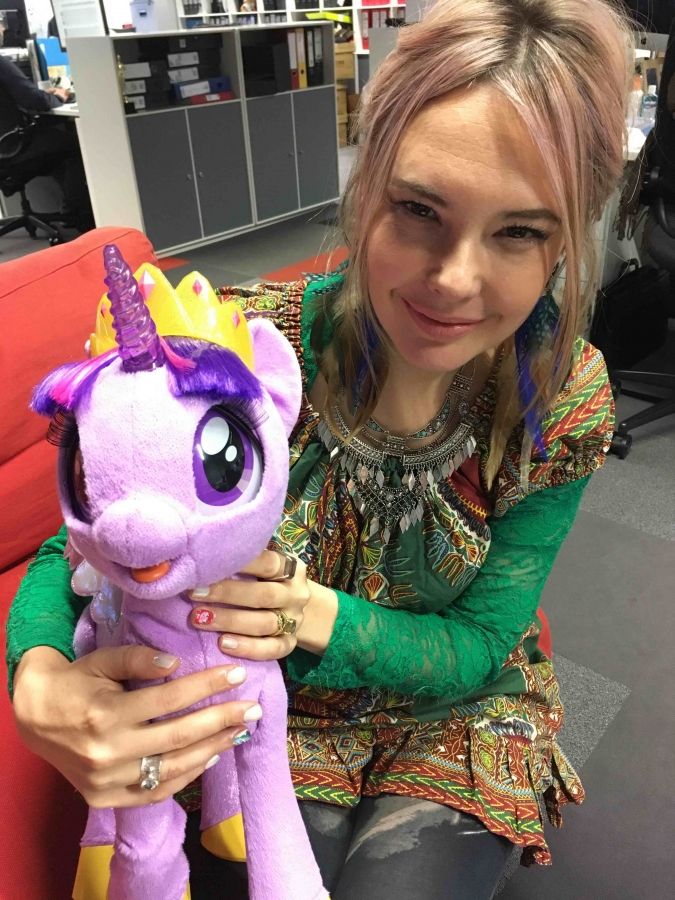 My Little Pony Nail Art Manicures at Made for Mums HQ in London, UK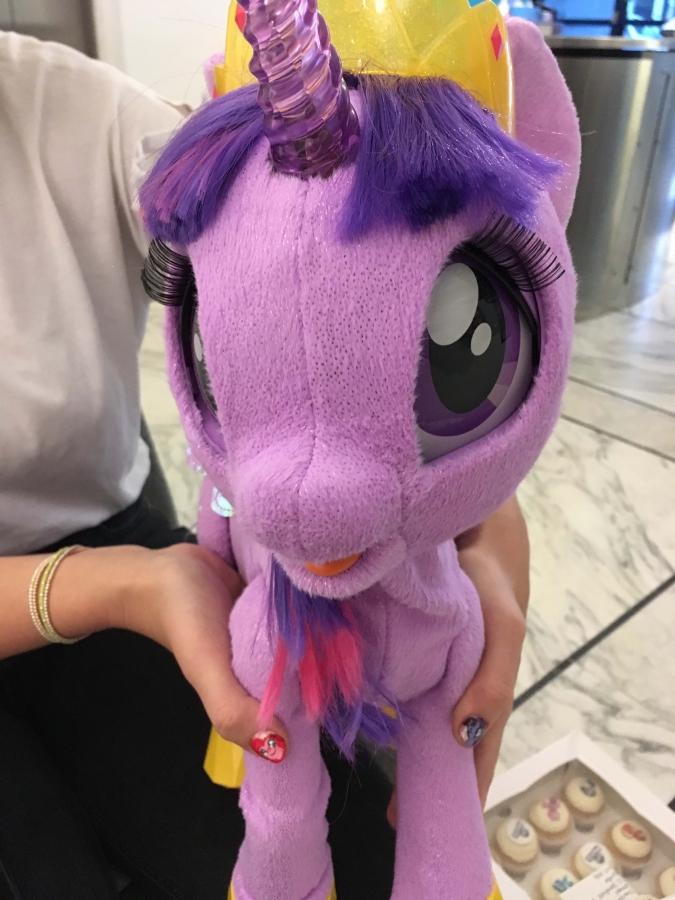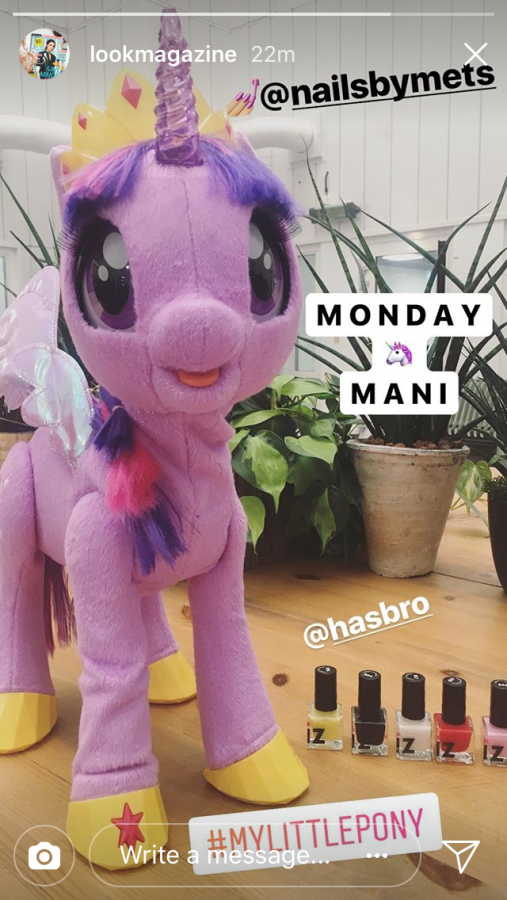 Social media coverage from Look Magazine
The Princess Twilight Sparkle toy itself would make the perfect Christmas gift for little girls and boys – it is an interactive toy that sings, lights up and flutters both wings and eyelashes. Children will be in awe and entertained with Princess Twilight Sparkle. RRP is £120 and can be purchased from Argos and all good toy stores.
Thank you very much to Bite Global and Hasbro for choosing Nails by Mets. If you'd like to enquire about booking Nails by Mets for your next product launch or press activity, please get in touch today!