Pop-up Nail Art Bar in Balthazaar, London for Ninja Coffee Bar
Coffee fiends and lovers were in for a treat when the launch of Ninja Coffee Bar was announced in August this year.  Not just a coffee machine but a revolutionary coffee brewer, the Ninja Coffee Bar offers a variety of exciting different coffee styles, from the comfort of your own home!
As a mobile nail company where luxury and convenience are key factors, this was a product I was personally very excited to be involved with.  Your very own coffee bar available in your kitchen? Yes please! As well as the usual hot coffee beverages (espressos, lattes, cappuccinos etc), the amazing gadget can even churn out iced coffee drinks! Perfect for both winter AND summer months.
NAILS BY METS were asked to provide a coffee themed pop-up nail art bar for the UK press launch event of the Ninja Coffee Bar, hosted in the private function room at infamous French bistro/restaurant Bathazaar in Covent Garden, London.
I created 4 coffee themed designs to match some of the yummy drinks that can be created by the Ninja Coffee Bar and the "Con Latte" nail art designs proved the most popular amongst press. We were visited by HELLO! magazine, Good Housekeeping, The Times and a number of other notable publications and online writers.
We were so busy there was little opportunity to get photos of any manicures/nails but here are a few snaps from the event: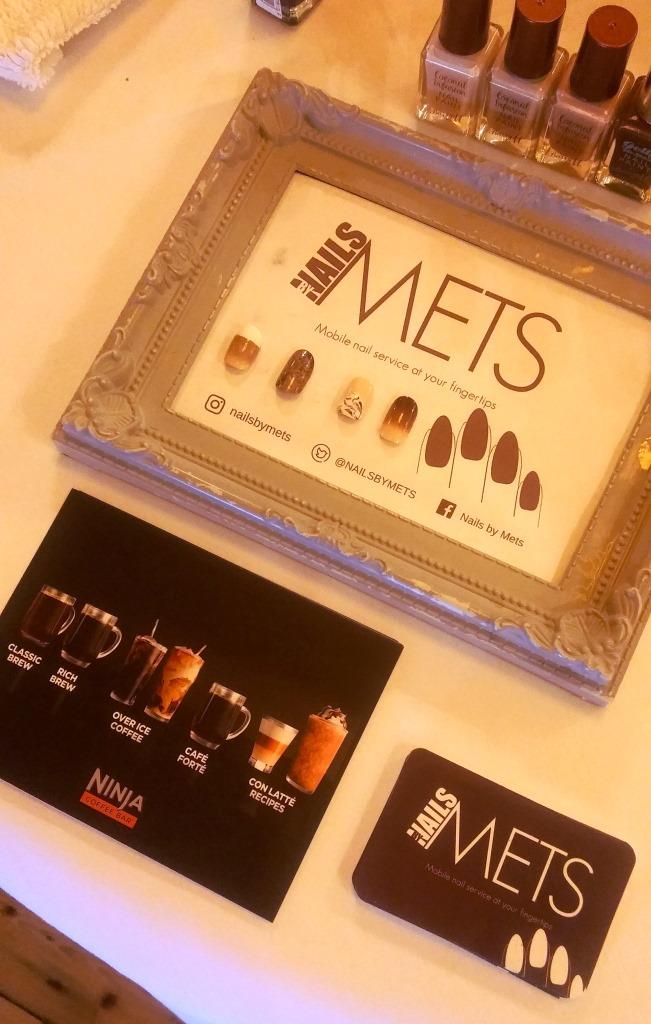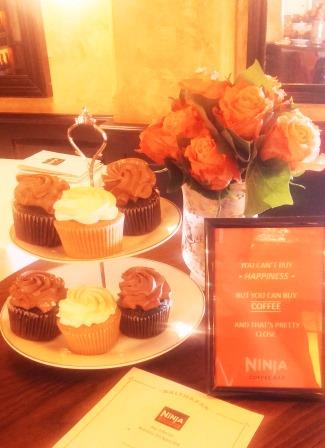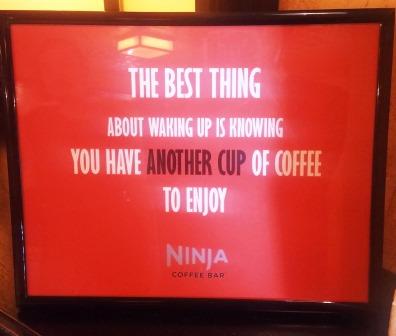 Thanks to Ninja and Ninja Coffee UK for having us and to all the lovely press who visited us for a coffee themed manicure!
If you'd like to enquire about booking NAILS BY METS for your next press event or product launch, please complete the Contact Form and we'll be in touch.
Mets