Every year, Nails by Mets has the pleasure of working with designer French clothing brand, Petit Bateau. Popping up in 3 key store this year (King's Road, King's Cross St Pancras & Clapham) the Nails by Mets team offered shoppers complimentary express nail art manicures in 3 bespoke Petit Bateau designs – the French flag, anchor and the famous Mariniere stripes.
The chosen nail polish brand of choice this year was Parisian Brand, Kure Bazaar. A luxury French brand, made up of 85% natural ingredients (based on wood pulp, wheat, cotton potatoes and corn). With highly pigmented shades and a more natural ethos, Kure Bazaar was the perfect match for this event, especially due to the number of children who received manicures.
This year's Bastille Day event was extra special with France going through to the finals of the World Cup 2018 so of course the Petit Bateau team and customers were extremely excited! Club Petit Pierrot were on hand to entertain the children and there was also face painting on offer.
Thank you to Petit Bateau (with special thanks to Alexia) for choosing Nails by Mets again for your in store activations. If you'd like to hire us for your next event, complete the Contact Form and we'll be in touch.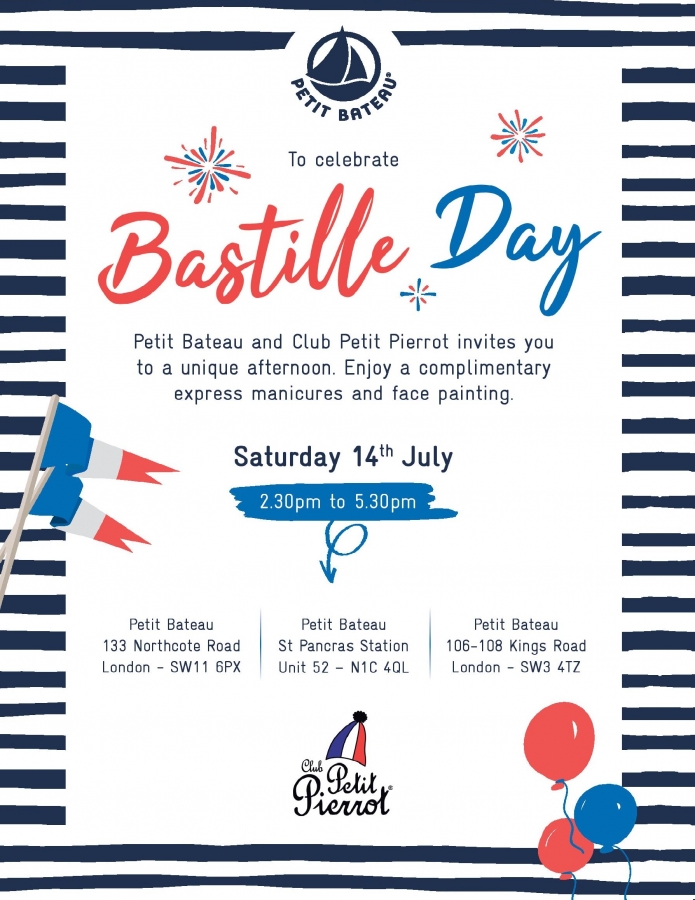 SaveSave