NAILS BY METS have been providing instore manicure and nail art services for a variety of retailers and brands since 2011 and this year we had the pleasure of welcoming Petit Bateau to our portfolio of clients.
NAILS BY METS were hired on two separate occasions – the first to promote the Petit Bateau Womenswear range at the Wimbledon and King's Road stores and the second to celebrate Bastille Day with select bloggers.
For the instore events, shoppers were treated to discounts instore (perfect for purchasing the famous breton striped tops and rain macs) and complimentary express manicures from the NAILS BY METS team. Shoppers also received 3 Yves Rocher nail polishes for free, with every womenswear purchase.
For the Petit Bateau Bastille Day celebrations, bloggers were invited to the South Molton Street flagship store to celebrate all things French.  Discounts, champagne, macaroons and complimentary Petit Bateau themed nail art from NAILS BY METS was on offer.  For the event, I created a bespoke nail art menu of 3 key designs – an anchor, breton stripes and the French tricolore flag. Each design reflected Petit Bateau and the Bastille Day/French theme perfectly.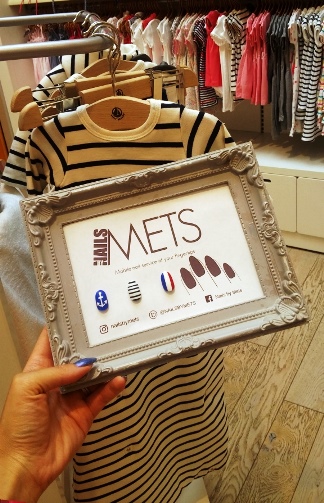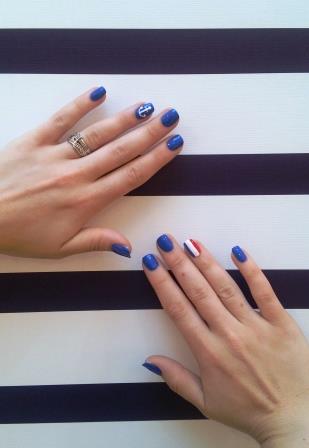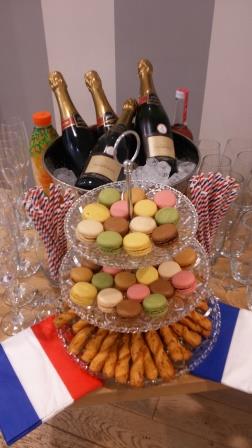 Thank you to Petit Bateau for choosing NAILS BY METS as your preferred supplier of mobile manicures/pop-up nail bars!
If you'd like to hire NAILS BY METS, get in touch today.
Mets