Earlier this month, Barry M released their exciting new Coconut Infusions range. Here's what Barry M say about it:
Barry M Coconut Infusion is an entirely new and innovative Nail Paint formulation. Its unique, caring blend of Coconut Water and Coconut Oil gently hydrates and nourishes nails while delivering a beautifully smooth, gel-like glossy manicure. Enriched with anti-oxidizing properties, the strengthening benefits of patented Hexanal and Vitamins B & C, nails will be repaired and replenished, resulting in a brighter, healthier looking, long lasting finish. Its exclusive High Reflective Resin System offers lustrous shine, fluid coverage and amazing depth of colour.   – See more at: https://www.barrym.com/product/Coconut-Infusion#sthash.FlNwqFm0.dpuf
The NAILS BY METS team visited Superdrug HQ in Croydon to give Superdrug employees a sneak peak at the range just before it hit stores.  The polishes themselves don't require a base coat and provided a beautiful, glossy gel-like finish. Here are some of my favourite photos from the day:
Laguna – this blue is such a beautiful shade!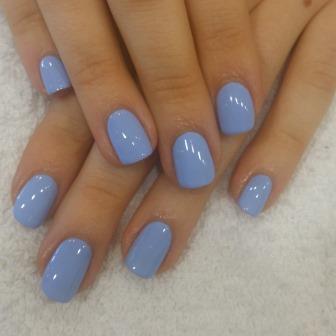 Bikini – the perfect green for summer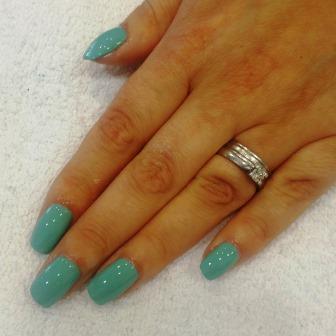 Flamingo – I guarantee this will be a go-to colour for many! This is the same colour I painted on the model for the TV advert.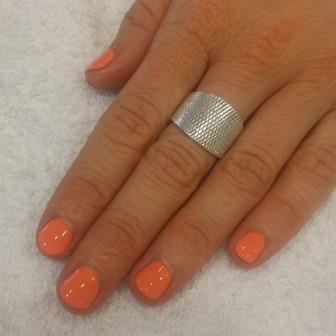 Here's a close look at the range, photos courtesy of Barry M's Instagram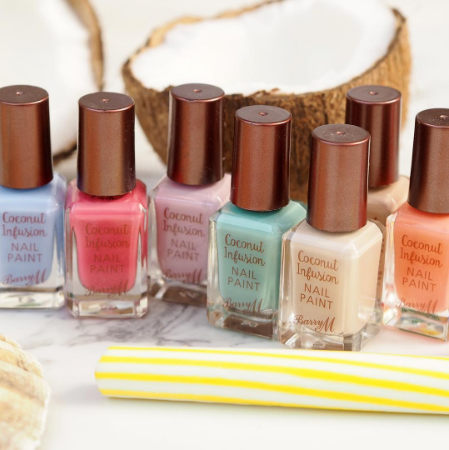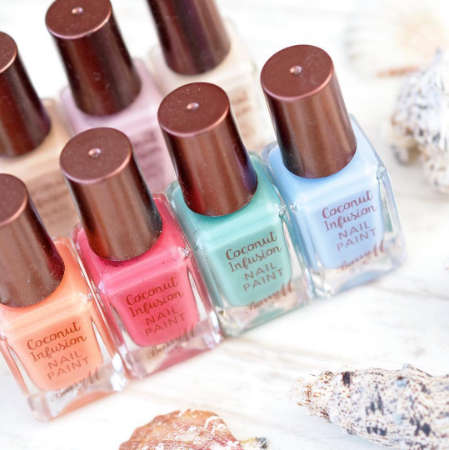 If you'd like to book a manicurist to visit your office, complete the Contact Form and we'll get in touch shortly!
Mets x