Pop-up Nail Art Bar @ Rihanna ANTI World Tour, London
Recently I had the absolute pleasure of providing nail art for the Fragrances by Rihanna press event. The event was hosted in the Bobby Moore box at Wembley Stadium, ahead of Rihanna's ANTI World Tour concert.
I created 5 bespoke nail designs to compliment Rihanna's fragrances. Each design was carefully considered and I took inspiration from the bottle designs and press imagery.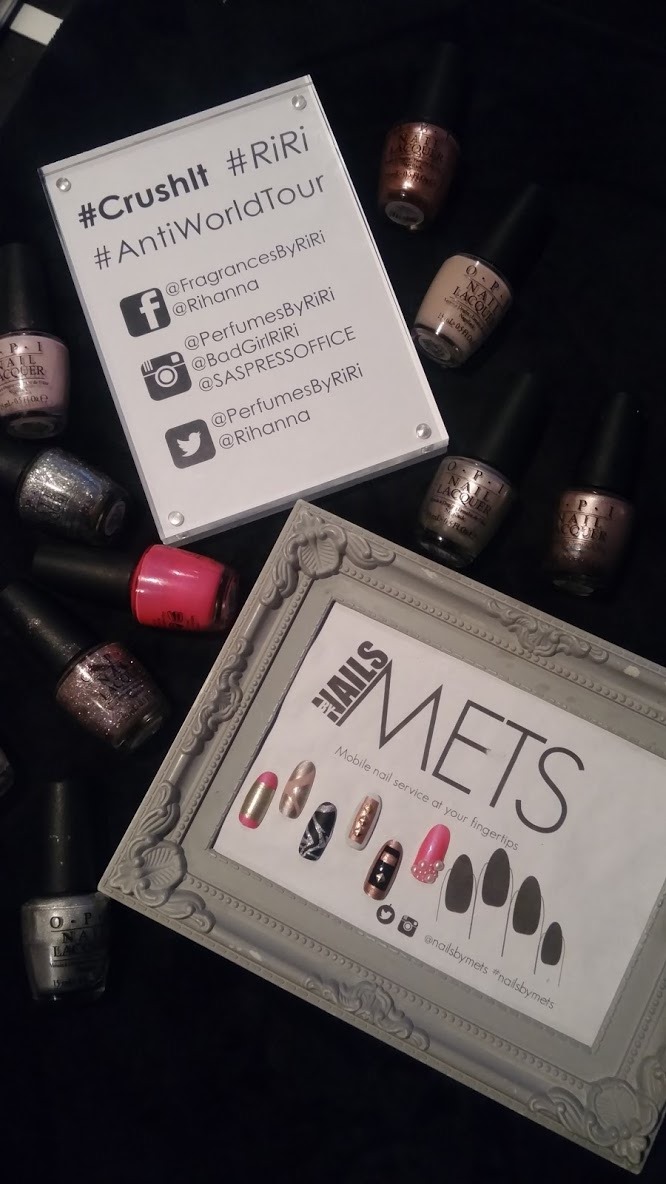 – CRUSH: The newest fragrance that was launched only a few days before the event; a simple pink and gold design that touched on the bottle design
– Nude: The nude & silver nail design very much imitates the bottle design
– Reb'l Fleur: Possibly my favourite design from the collection, a matte black & gold design that once again heavily took inspiration from the bottle design
– Rogue: A beautiful rose gold and black bottle with studs translated well into this design where I took much inspiration from the perfume packaging and not just the bottle.
– Rogue Love: Stud detailing was used once again for this white & rose gold design. The studs "toughen up" the soft white and rose gold colour scheme.
– RiRi by Rihanna: a girly pink with pearl details. Inspiration was taken from the pearl necklace and bracelet Rihanna wears in the imagery for this fragrance.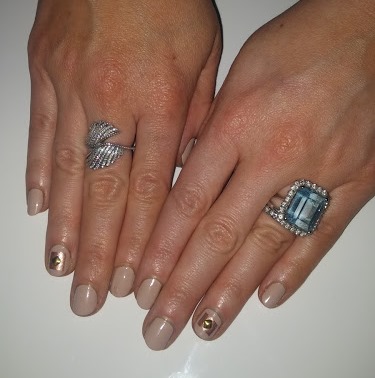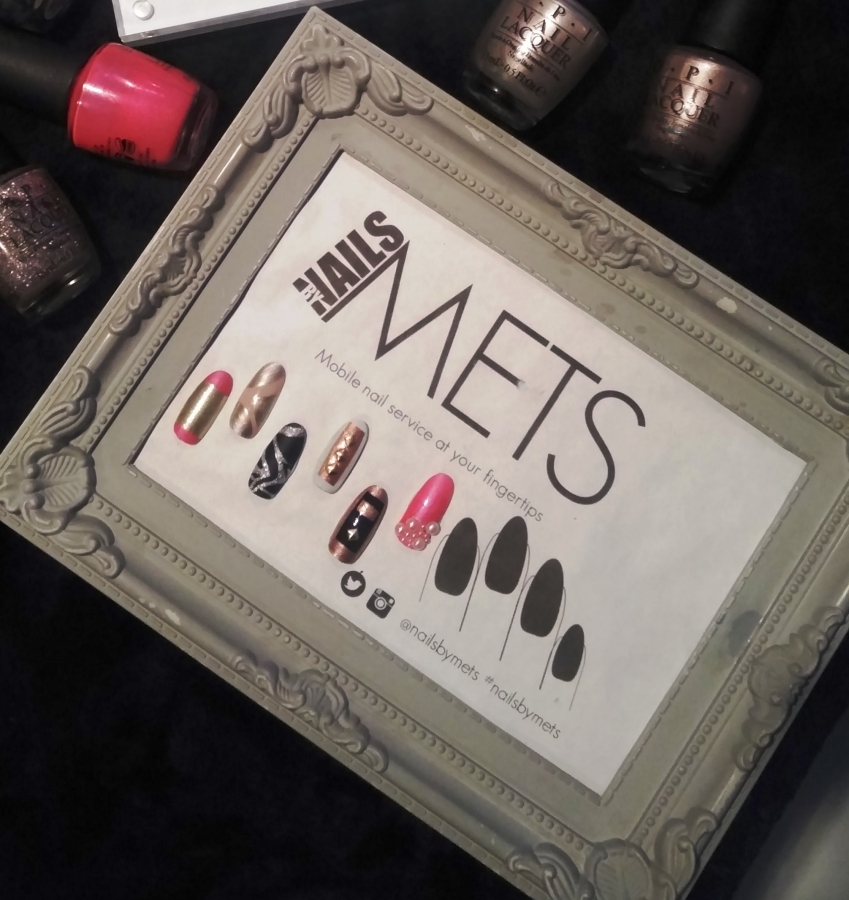 The event itself had an amazing atmosphere. I spent the evening painting nail art whilst supporting act Big Sean performed and DJ Mustard spun the latest hip hop and RnB tracks. I also had the opportunity to watch the concert which was amazing – I am a big fan of Rihanna's ANTI album and sang/danced along to the entire concert!
Would you like to book NAILS BY METS for a big client event? Enquire today via the Contact Form.
Mets