Pop-up Nail Art Bar in London
A few weeks ago, NAILS BY METS had the pleasure of working with So…? Fragrance again for a collaborative blogger event with Jewellery Box.
Bloggers were hosted in an intimate venue, E.Wood in Islington, and enjoyed cupcakes, sweet treats, floral inspired cocktails and express nail art manicures by NAILS BY METS.
At the request of the client, I created 4 x nail art designs, based on the new So…? Fragrance Body Mists and Jewellery Box's popular designs; the unity symbol and love hearts
\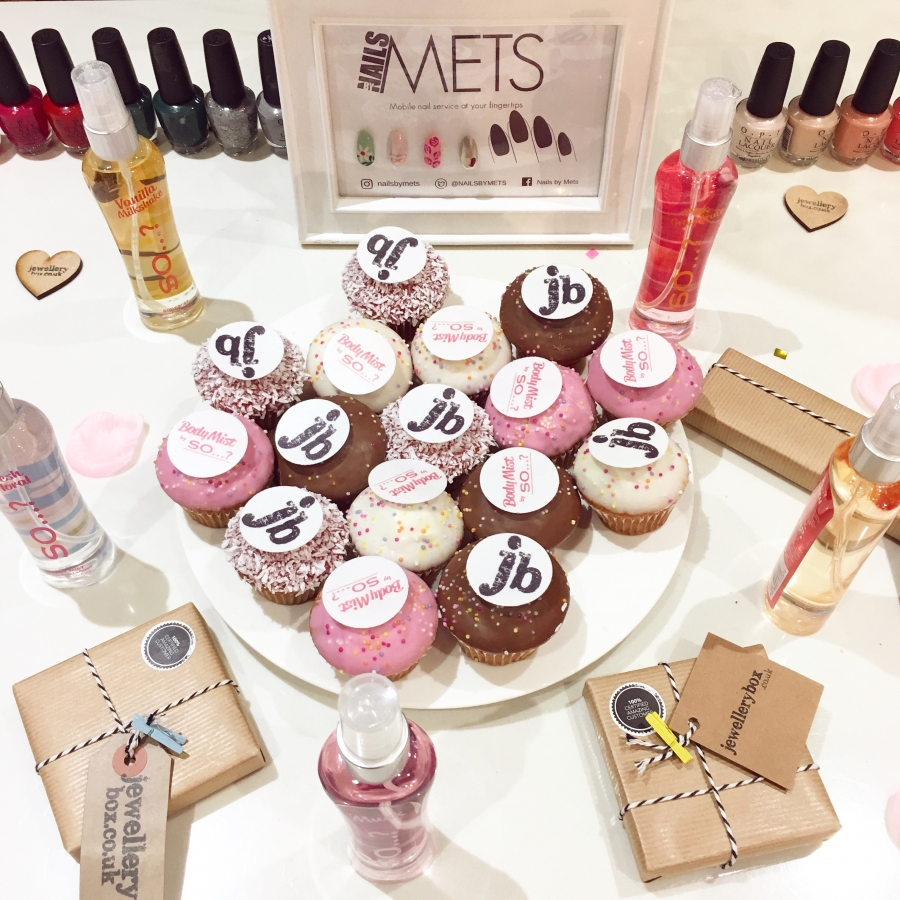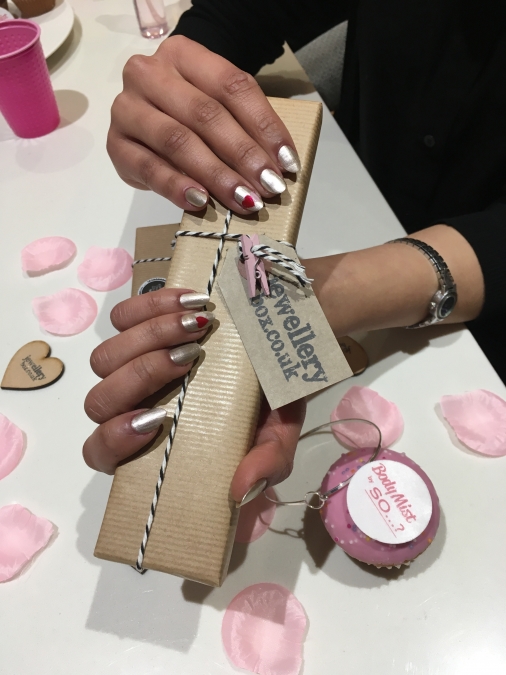 Loveheart metallic nails for make-up artist & blogger, Maryam Sofia.
The biggest highlight of the evening was jewellery personalisation. Guests were completely spoilt and invited to stamp a piece of jewellery with their initials or name. Gorgeous sterling silver rings, bracelets and necklaces from Jewellery Box were available options.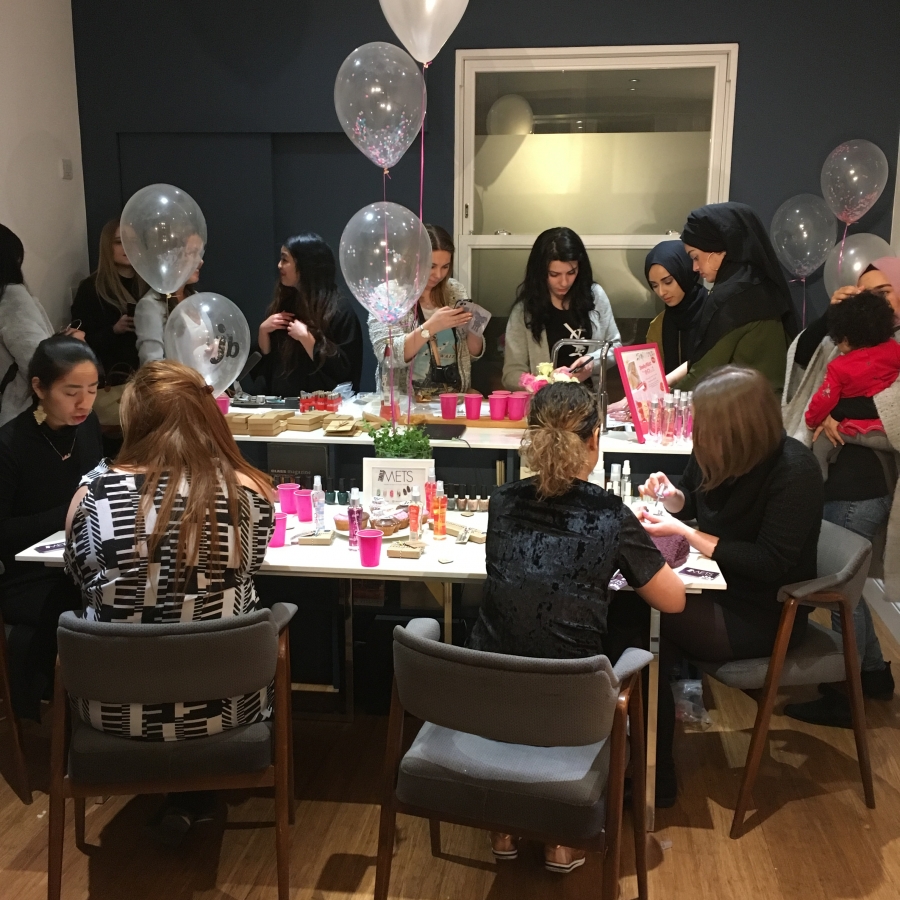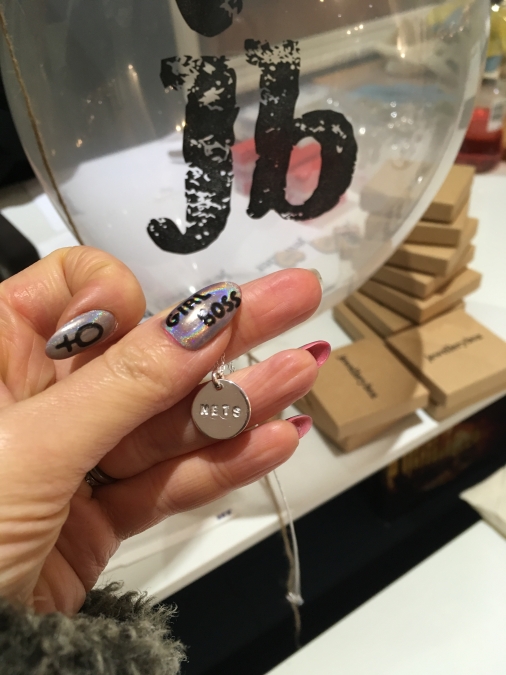 I was lucky enough to receive a personalised METS necklace!
We had a fabulous time being part of such an intimate event. It was a great opportunity for So…? Fragrance and Jewellery Box to get to know the blogger community and tell them all about their new products. Bloggers had travelled from all over the U.K. to attend and it was our pleasure to leave bloggers with a fresh nail art manicure to remember the occasion.
Thank you for having us So…? Fragrance and Jewellery Box!
If you would like to add a pampering nail art touch to your next event, get in touch today!
Mets