In the first of a new series, #NailNatterswithMets, I caught up with positive soul, Natalie, founder of children's yoga company, Natty Little Yogis. Over a pampering manicure, we discussed Natalie's story, her top 5 tips for mental health and what she loves about getting her nails done.
Mental Health Awareness Week may have passed, but we want to keep the conversation going. We both know all too well how stressful it can be to simultaneously juggle a million responsibilities, be under pressure (from ourselves and others) AND look after your mental and physical self.  This is a topic close to both of our hearts.
If you'd like further support on Mental Health, please click here for a list of mental health charities, groups and support services. Remember, it's always better to talk to someone than suffer in silence.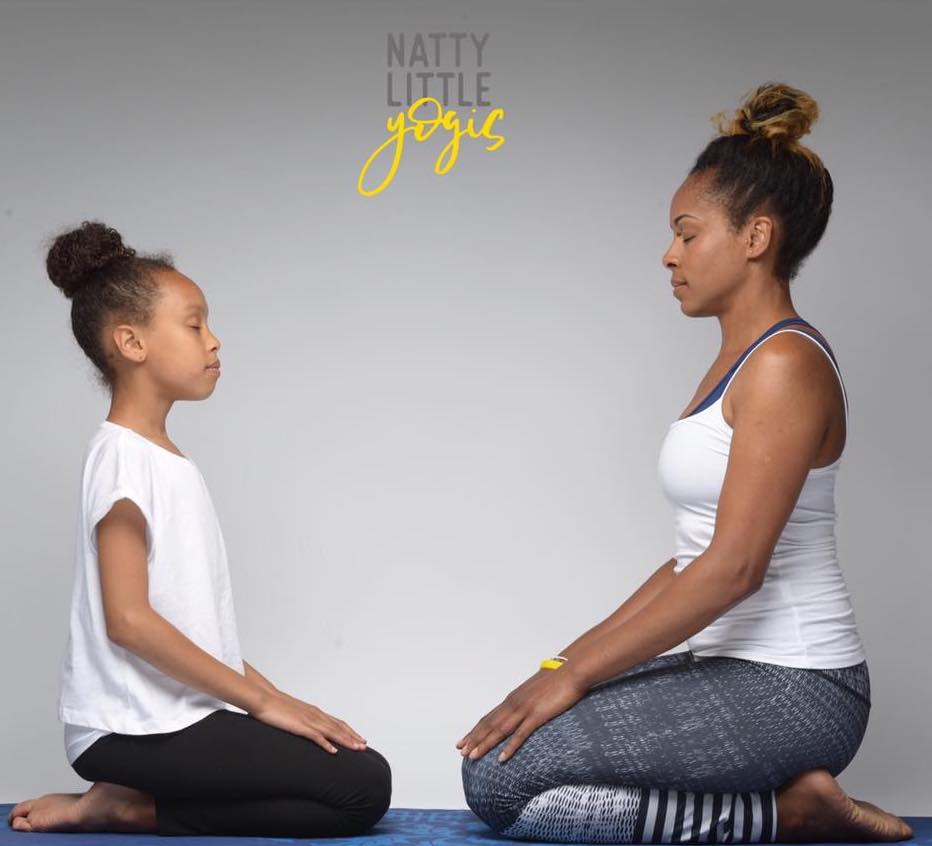 NATALIE'S STORY
I had the pleasure of meeting Natalie on International Women's Day earlier this year and I'm certain this was no coincidence. We bonded instantly and I love Natalie's aura. As a mother, I understand the importance of downtime, relaxation and yoga for children. It helps children be at peace before or after a long day at school and also helps keep their minds and bodies active.
Hi Natalie, please tell me a bit about yourself and how you came to be a yoga teacher
I fell in love with Bikram yoga 8 years ago, and became addicted even though I never imagined I would. I always felt I was inflexible so whenever someone comes to me with the same mindset, I understand because I used to be that girl. At the time, I was working in a school as a learning support assistant and realised I wanted to work with young children but the staffroom politics of working in schools wasn't for me. I pursued a course in children's yoga and mindfulness with the Special Yoga Foundation and I qualified as a children's yoga teacher in 2016. I initially had imposter syndrome so volunteered at my daughter's nursery for weeks and was then approached to teach yoga at my daughter's school.
What did you learn throughout this process?
I was never afraid of hearing no and kept going. Even when schools were not responding, I still kept going. I now teach yoga and mindfulness classes in schools throughout London and every Saturday in South London, Balham with children from the age of 3 to adolescents.
What do you love about what you do?
There's satisfaction in a child grasping a posture they told themselves they couldn't do.  It's transformative – both physically and mentally and they can carry that throughout their adult life. It's a privilege to be their yoga teacher and I love it.
Make things affordable for people so people can access.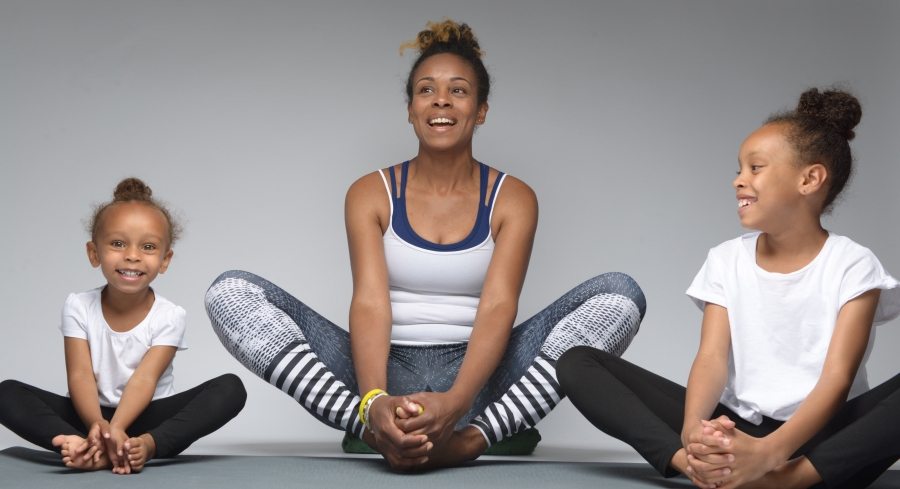 NATALIE'S TOP TIPS FOR LOOKING AFTER YOUR MENTAL HEALTH
1. Get plenty of sleep
Sleep is really important for our physical and mental health. Sleep helps to regulate the chemicals in our brain that transmit information. These chemicals are important in managing our moods and emotions. If we don't get enough sleep, we can start to feel depressed or anxious.
2. Activity and exercise
Your body releases stress-relieving and mood-boosting endorphins before and after you work out, which is why exercise is a powerful antidote to stress, anxiety, and depression.
3. Do things for others
Helping others isn't just good for the people you're helping; it's good for you too. Helping someone can help with your self-esteem and make you feel good about your place in the world. Feeling as though you're part of a community is a really important part of your mental health.
4. Being in the present moment allows us to let go of negative or difficult emotions from past experiences that weigh us down. Start by bringing awareness to routine activities, such as taking a shower, eating lunch, or walking home. Paying attention to the physical sensations, sounds, smells, or tastes of these experiences helps you focus.
5. Eat well
There are strong links between what we eat and how we feel and food can also have a long-lasting effect on your mental health. Your brain needs a mix of nutrients to stay healthy and function well, just like the other organs in your body.
A diet that's good for your physical health is also good for your mental health.
A healthy balanced diet includes:
– lots of different types of fruit and vegetables
– wholegrain cereals 
– nuts and seeds
– plenty of water.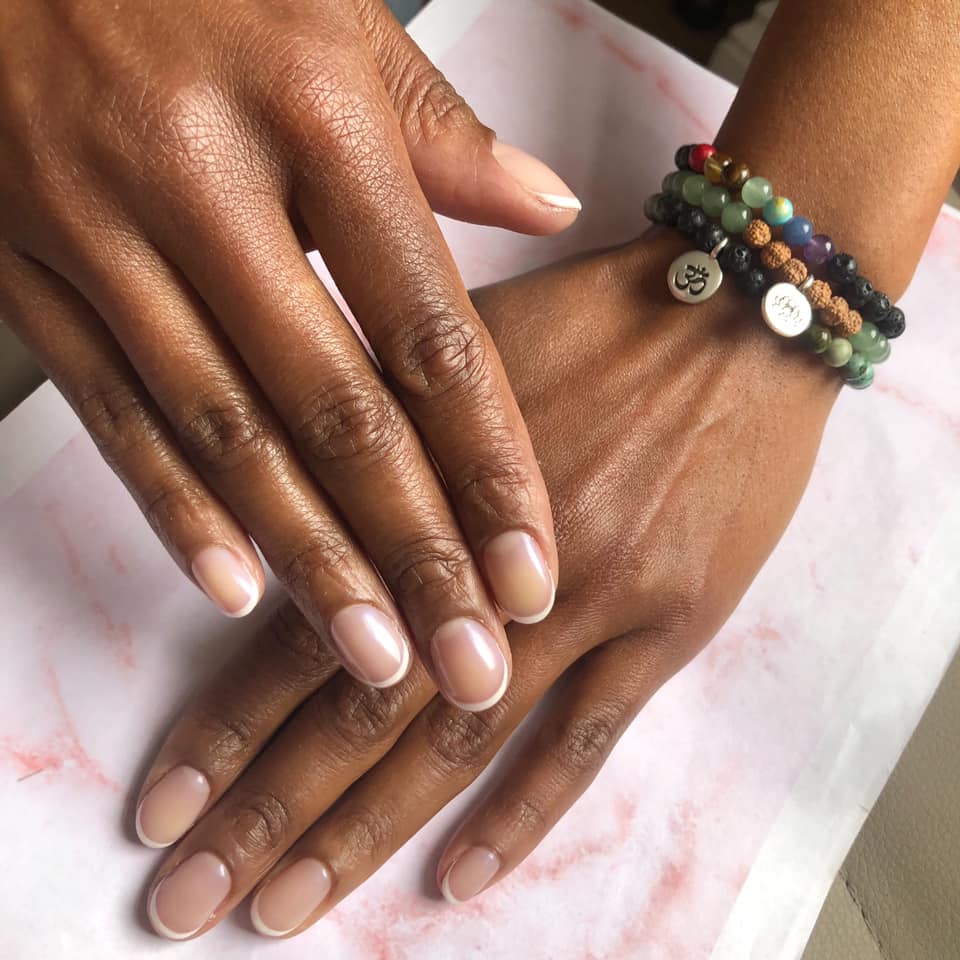 NATALIE'S NAIL STYLE
Finally Natalie, please tell me about your nail style and what you love about getting your nails done
I don't usually get my nails done but as I've recently found out [through Nails by Mets] I'm finding that it's quite addictive and actually, if I do anything for myself, taking care of my nails is something I can easily do. I love the fact that it's a small thing I've decided to take care of. I'm finding that I'm focusing on my nails in my downward dog and not the pain in my shoulder. I like a neutral, nude nail or French manicure. The children always notice my lovely nails too and I've gained so many compliments!
Thank you so much Natalie! You can connect with Natalie on Instagram, Facebook and on her website.
I hope you enjoy the first #NailNatterswithMets and I would love to hear your feedback. Would you like to be featured? Please connect with me on Facebook, Instagram or Twitter.
Mets