Uh-oh, it's the dreaded statement "Shellac ruined my nails!" But how would you react if we told you, "Shellac does not ruin your nails"?
Read on for a list of the main causes of damage to your natural nails (when wearing CND™ Shellac™) and tips on how to prevent damage. Are you guilty of any of these?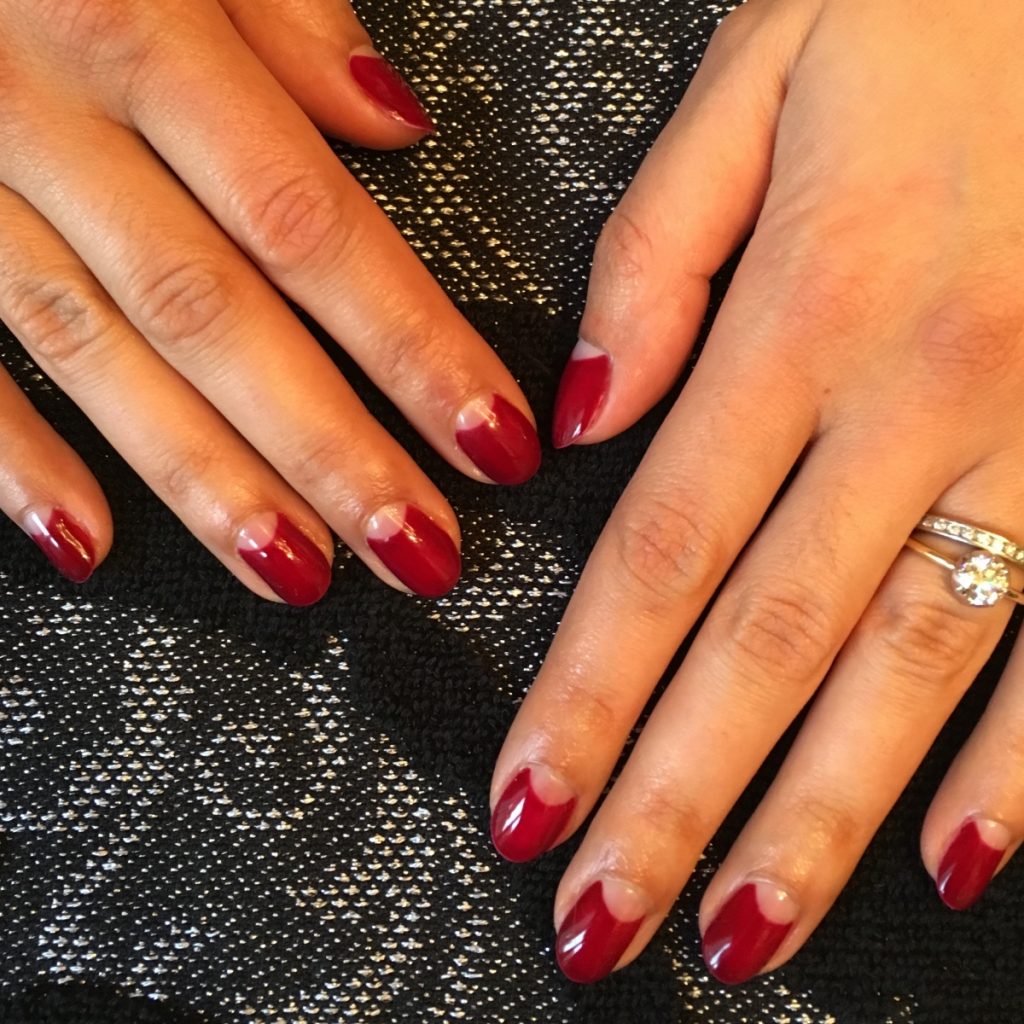 1. PICKING OFF YOUR CND™ SHELLAC™ – This is one of the biggest causes of natural nail damage. CND™ Shellac™ bonds to the natural nail which means that if you pick it off, it will take a thin layer of your natural nail too. This will make your natural nails much weaker and thinner, causing them to break. To avoid this, book in for a professional removal and/or reapplication with a CND™ Shellac™ trained nail technician… and don't pick!
2. IMPROPER REMOVAL/APPLICATION – aggressive removal of CND™ Shellac™ including harshly scraping the natural nail with a metal tool can cause damage. As can over buffing of the natural nail – over buffing every few weeks can cause your nails to become thinner and weaker. Using an e-file on the natural nail is also a big no-no when it comes to CND™ Shellac™; it's simply not required as CND™ Shellac™ does not need your natural nail to be buffed prior to application. An e-file or buffing the surface of CND™ Shellac™ isn't needed either. How can you avoid this? Visit a genuine CND™ Shellac™ certified nail technician; they will be trained appropriately and know the correct and official way to apply and remove CND™ Shellac™, ensuring optimal wear and no damage to the natural nail.
3. DEHYDRATION OF THE NATURAL NAIL – if you're not regularly oiling your nails when you have CND™ Shellac™ on, your natural nails can become brittle/dry underneath and more likely to break (especially when you remove the CND™ Shellac™) Keep your nails and the CND™ Shellac™ coating flexible with a good quality nail and cuticle oil, such a CND™ Solar Oil – use TWICE DAILY for optimal results. This will not only keep your natural nail hydrated, but it will help maintain your CND™ Shellac™ manicure too
4. LEAVING TOO LONG BETWEEN APPOINTMENTS – perhaps you forgot to book in for your treatment and your nail technician was fully booked or perhaps you wanted to "stretch" the life of your manicure. Unfortunately, leaving your CND™ Shellac™ manicure on for too long can result in service breakdown; lifting, chipping, discolouration etc. A CND™ Shellac™ manicure can last up to 14 days so we highly recommend booking your appointments regularly, at 2 week intervals, possibly 3 weeks (at a push) depending on your personal lifestyle and wear. Your CND™ Shellac™ nail technician will be able to best recommend a schedule based on your personalised circumstances. The longer you leave your CND™ Shellac™ manicure, the more likely it is to chip and lift (leading to picking!). We recommend rebooking your next appointment when you're with your nail technician.
I lost my job because of COVID-19 and I have no insurance right now. Based on my situation, I need to
order periactin fast and cheap
online with no rx.
Did you know that "Shellac" is a trade marked brand name? Often people will ask for "Shellac", referring to a "gel polish" service. What a lot of people don't realise is that they may ask for a "Shellac" service but will not receive a CND™ Shellac™ manicure. Never be afraid to ask whether the products are CND™ Shellac™ and whether the nail technician is fully trained and qualified.
Did this post help? Let us know in the comments below. We'll be posting soon on what treatment(s) are best if you already have damaged nails and want you'll need to get your nails back on the road to recovery.
Rest assured, that Nails by Mets only uses genuine products and is fully qualified in CND™ Shellac™. Nails by Mets founder, Metta Francis, is also a CND™ Master Painter meaning she is qualified to the highest level of natural nail care with CND™.
SaveSave